The power of geographic information systems: bringing data to life with maps
Published: April 12, 2023
What is the connection between the number of trees in a neighbourhood and the ground surface temperature? Are incidences of cancer linked to polluted areas? Is there a correlation between the socioeconomic characteristics of a community and the number of wildlife species present? These are just some of the questions that can be answered thanks to the power of geographic information systems, or GIS.
GIS is a tool to analyse and display spatial data, meaning any problem containing a spatial component can be addressed with the help of GIS. GIS software allows any information associated with a location to be plotted on a map. "However, GIS isn't just about mapping," says Matthew Santagata, Regional Planning Manager at Openlands, a non-profit conservation organisation in the US. "We use GIS to see and understand patterns and relationships between things."
Maps are a useful visual aid for seeing how data are laid out, and GIS enhances these maps by linking all the data associated with each location. "For example, you can plot both temperature and tree density on a map to investigate the connection between these two factors," explains Lindsay Darling, GIS administrator at Morton Arboretum. "But on this same map, you can also plot marginalised populations or areas of poor health outcomes, and you will see that these also correlate with neighbourhoods with few trees. GIS allows us to disentangle the complicated interactions between social and environmental inequality, providing a starting point for initiating change."
In this article, we speak to GIS experts about how they use GIS to address social and environmental issues in Chicago, Illinois, and the surrounding area.
Talk like a geographic information systems expert
Cartography — map making
Environmental justice — ensuring equitable access to the environment for all people. For example, marginalised populations are less likely to have access to nature but are more likely to be exposed to hazardous waste
Fracking — a process to extract gas from subsurface rocks
Geographic information system (GIS) — software that enables data to be displayed visually in map form. To learn more about GIS, visit ESRI: www.esri.com/en-us/what-is-gis/overview
Georeferenced — with a specific location attached
iNaturalist — an app in which the public can record nature observations, including species and location
Marginalised populations — communities that experience discrimination and exclusion
Socioeconomic — the combination of social and economic factors. Social characteristics include population demographics, such as age, race, languages spoken and level of education. Economic factors include occupation and income
Spatial — relating to a location
Tree canopy — the coverage of tree leaves and branches
Meet some GIS experts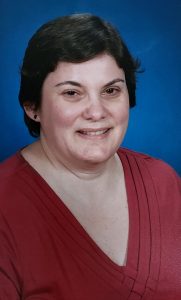 Carmen Maso
Role: Supervisor, Information Service Section
Organisation: US Environmental Protection Agency (Chicago, Illinois)
I supervise the GIS team at the US Environmental Protection Agency (EPA), which works on projects with GIS components. For example, some team members have been working with our environmental justice group to develop maps that build a picture of what is happening in different communities.
I am very proud to have worked on the NEPAssist project several years ago, for which we created an interactive mapping application to support NEPA reviewers. Whenever anyone wants to build anything, they must submit an environmental impact statement to show how the environmental impacts of the construction will be minimised. The NEPA reviews these statements before deciding whether to allow the building work to go ahead. NEPAssist provides the reviewers with an interactive map where they can draw the boundaries of the construction site, which is integrated with all the environmental data for the region. This enables the reviewers to determine quickly and easily what impacts the construction work will have, and whether these are being suitably addressed by the environmental impact statement. The application has since been taken up by lots of agencies, including the Council for Environmental Equality at the White House.
When I was younger, I always loved math and science. I was especially interested in meteorology and astronomy – I love everything to do with the sky and weather. I went to university to study geography, then started a master's in meteorology. I was also taking classes in remote sensing and GIS which I found very exciting, so I transitioned back to geography and focused on climatology for my master's thesis.
I've been working for the EPA for 30 years, and it's been a great career. I was initially hired to work with the US-Mexico Border Program, where they needed someone with GIS skills who spoke Spanish. This gave me great experiences, and I used GIS in many ways, working in towns along the border and collaborating with colleagues in other US federal agencies and in Mexico.
When I transferred to the Chicago EPA office, I started leading GIS training. This gave me more incredible experiences as I travelled around the US delivering workshops on how to use GIS tools. Leading training in a small community in Alaska, up in the Arctic Circle, was a definite highlight.
People say that a picture speaks a thousand words. I say that a map speaks a million words. I love how maps connect people with data. GIS is a powerful tool as it provides people with information that hopefully encourages them to investigate further. Everyone will see something different when they look at a map and will be inspired to ask different questions.
Every environmental question is a spatial question. GIS can, therefore, help answer environmental questions as it provides spatial data. I believe GIS can make a real difference in the world, and it gives me great satisfaction when maps I create lead to improvements in the environment.
Reference
https://doi.org/10.33424/FUTURUM375
Elsa is using maps to assess iNaturalist observations across Cook and Lake counties (Illinois) to see where there are opportunities for improving understanding of urban wildlife. She mapped all observations and is comparing the number and diversity of species recorded to the landscape conditions across the region by using various GIS datasets.
Wetland sites monitored by the US Environmental Protection Agency's National Wetland Condition Assessment
A unique view of demographic changes in Cook County (Illinois) over a 10-year period. Areas where demographic groups merge display as mixed primary colours
Conservation ecologists from the Field Museum at work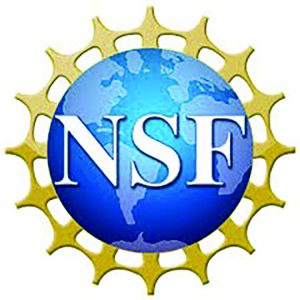 The development of this guide was supported in part the by US National Science Foundation-funded Geospatial Semester program through grants DRL-1759371, DRL-1759360, DRL-1759370 to The Learning Partnership, Northwestern University, and James Madison University. Any opinions, findings, and conclusions or recommendations expressed in this material are those of the authors and do not necessarily reflect the views of NSF.
Carmen's top tips
1. It is always OK to change your mind about the direction of your life. I thought I would be a meteorologist but switching to GIS ended up being one of the best things I ever did.
2. All aspects of school are important, not just the academic content of your classes. Make the most of your time at high school to develop skills such as public speaking, teamwork and leadership.
Role: Assistant Professor, Programme in Environmental Science
Institution: Northwestern University (Evanston, Illinois)
I teach an urban ecology class that aims to engage students in learning about nature where they live and understanding the interactions between people and their surroundings. I also teach GIS and data science classes, all with a geophysical component, and conduct research in these topics.
I'm interested in what drives the patterns of nature where people live, and what that means for people who are experiencing nature in different ways in our cities. As well as being data driven, my work involves talking to community members to explore questions of restoration and environmental justice.
I use census data, satellite imagery, remote sensing information and community science records, and GIS allows me to make connections between these disparate data.
In one project, my collaborators and I are taking records from iNaturalist. These observations are georeferenced, so we can see where in Chicago people are using this app and where they have seen different plants and animals. From this, we have created two landscape models, from biophysical and social perspectives. The data allow us to define the characteristics of landscapes and communities, helping identify where we should be creating greening protection plans, with the lens of justice and equity, to promote biodiversity conservation across our city.
For example, although the neighbourhood of Pilsen is very urban with little green space or canopy cover, it still supports biodiversity. Very few iNaturalist observations have been made in the area, with most concentrated around a single school. Historically, Pilsen is a lower income, working class, immigrant community, but it's gentrifying quickly. This means the neighbourhood is at the forefront of conversations about equity and justice and there are discussions about how we can guarantee affordable housing for residents.
If people don't see nature, they don't respect, understand or want to conserve it. Knowledge is power, and knowledge of nature is no different. We want to empower the people of Pilsen by showing them maps of where different species are found, so they can see they have nature in the community. The GIS work we do can support grassroots, community-led conservation efforts, to evoke positive change for the people who live there and love these communities.
Although I had some good teachers, I felt stifled by high school. I graduated a semester early and travelled to Colombia, Ecuador and the Galapagos Islands. My travels opened my eyes to the amazingness of the world. Seeing people thrive in poor communities, despite their struggles, made me want to do some good in the world, instead of just making money. I knew I was going to go to college as I was a third-generation college student from an academic family, and I knew my experience was a huge privilege.
I started studying architecture, but after two weeks, I realised I didn't want to study buildings. I wanted to study something living, so I switched to an animal science program. I studied abroad in Spain and visited an elephant nature park in Thailand, which was my first foray into conservation. The relationship between people and the environment, and how people fit into conservation from a variety of perspectives, has been a major theme in my work.
One of the things I love most about science, and GIS and ecology in particular, is that it's a creative process. It requires the ability to ask questions and determine how to answer them, or how to depict or communicate them. I find this meaningful and intellectually stimulating. I love sharing ideas and working with a variety of people, and that's how I travel now – vicariously through conversations with people!
Elsa's top tips
1. The world is a big, interesting, exciting place. Embrace that by trying new things, exploring and seeking opportunities
2. Surround yourself with good people. Help and support others and let them help and support you.
Role: Lead Conservation Ecologist
Organisation: Museum of Natural History, Keller Science Action Center, Field Museum (Chicago, Illinois)
I am trying to understand the role that urban lands can play in providing habitats for pollinators such as monarch butterflies. Monarchs are endangered, so it's important to support them. As monarch caterpillars feed solely on a plant called milkweed, growing sufficient milkweed is vital for this mission. We conducted field sampling in Chicago to determine how much milkweed grows in the city. Plotting our results with GIS helped identify parts of the city where more milkweed can be grown.
I also work with social scientists and anthropologists to study the human aspect of urban wildlife habitats. I became interested in how not only parks, but also people's yards, can provide habitats for native species. Turf grass is the largest irrigated crop in the US. We spend our water resources on this monocrop that we do not eat or use in any productive way. Yards have the potential to provide important habitats for wildlife.
I didn't enjoy my time at high school. I was an autistic, queer kid in Texas and I didn't fit in. Although I was competent in my subjects, I gave the minimum amount of effort, and I left as soon as I could to go to college as far away as possible.
I started studying chemistry because it seemed like something I would be able to get a job in. I soon realised I was more interested in biology because you can see the systems you are working with, so I switched degrees. I went to graduate school thinking I wanted to get a degree in conservation and then live out West and not have to deal with people anymore. But conservation is always about people!
I worked on a project investigating migrating pronghorn antelope in western Wyoming. Fracking had just started in the region, and conservationists wanted to assess its impact on the antelope, so I used GIS to map their migration routes. I was surprised the landowners, who were cattle ranchers, wanted to talk to me because I had grown up with cattle in Texas. It was powerful to learn that what I had been running away from was actually an asset to me. Remember, there is always value in your personal background. There are always things in your community that can be assets.
I began my career in the technical side of GIS, but I have been wooed to the social sciences. The reality is that conservation is done every day by ordinary people. If we want to succeed in conservation projects, we need to get the people on board. Conservation is about so much more than just the facts. It is about people's cultures and values, and if we don't take these into consideration, conservation projects will fail.
I think of myself as a translator – I have the technical skills to understand maps, and I translate this knowledge back to communities. This is especially important in areas where there is conflict around conservation. For example, if white conservation organisations without local partners tell a marginalised community that they will stop mowing the grass in the local park, it will look like the conservationists are going to stop taking care of the community. In fact, allowing grass to grow is an investment for creating wildlife habitats, but this needs to come as part of a larger project that has community buy-in and meets community needs.
Maps are incredibly powerful – they can take complicated data and turn them into a picture. When I make a map, I hope that, as well as giving the reader answers about what the data show, it also leaves the reader asking more questions. However, a lot of people struggle to read and interact with maps. If I show high school students a map of Chicago, many of them can't identify their neighbourhood. Although they use Google Maps to navigate around town, they don't engage with the city in this way, so they can't visualise how Chicago is laid out.
I enjoy my job because I love hearing stories from people about why they value a place and what it means to them. I also like talking to people about plants, especially native plants. And I love people who love weird weeds!
Erika's top tips
1. Remember that urban places have wildlife too. You don't need to go to the jungle to get conservation experience. Protecting species in urban environments is just as important, and your experiences of interacting with urban conservation are just as valid.
2. High school can be a hard place. But know that even if you feel 'othered' now, you will find your path in life where you feel valued.
Role: GIS Analyst
Organisation: Keller Science Action Center, Field Museum (Chicago, Illinois)
As a GIS analyst, a lot of the work I do in my department is about conservation. For example, I co-lead the Monarch Community Science Project where Chicago residents act as community scientists by collecting data about monarch butterflies. They send us information about monarch eggs and caterpillars they find on milkweed in their yards. Their observations show how urban habitats can successfully support monarchs.
GIS helps you see the bigger picture in data, as visualising data makes them easier to analyse and explain. GIS is amazing as it can be used in many ways to help us understand the world around us and make better decisions. For example, GIS can help with environmental justice by mapping where there are disparities in access to public parks, showing where we need to focus efforts to improve equitable access.
In high school, I focused on math and science as my main interests were in geometry and biology. I also had a passion for animals, so I spent a lot of time volunteering at a wildlife rehabilitation centre. At college, I studied wildlife biology as it allowed me to follow my passion and learn about different aspects of ecology, and every summer, I completed an internship at a zoo or animal sanctuary.
During college, I spent three months studying in Kenya where I used GIS skills to create maps showing the location of wildlife in relation to people, buildings and roads. This highlighted potential areas of conflict between communities and wildlife. Using these maps to start conversations with communities about how to avoid these conflicts showed me the potential for GIS in conservation. Completing an internship with the US Fish and Wildlife Service showed me again how GIS can be used to ensure land is being managed for wildlife.
I like the variety in my job. I do a lot of map-making, creating different types of maps using a range of tools and techniques, but I also design surveys, gather data and share the results through storytelling. I enjoy working with communities to make positive changes for conservation. There is so much you can do with GIS that has real-world impact.
I recently started volunteering at the Lincoln Park Zoo in Chicago, where they currently have a new and very cute lion cub called Pilipili! I jumped at the opportunity to get involved with their animal monitoring, and it is cool to get back into what inspired me to become a wildlife conservationist.
Karen's top tips
1. Never stop learning and exploring.
2. Find what interests you and follow your passions.
Role: GIS and data administrator
Organisations: Morton Arboretum, Chicago Region Trees Initiative (Lisle, Illinois)
I swim in GIS all day, every day! Most of my work involves displaying data in pretty maps. At the arboretum, we want to understand where there are trees in Chicago, why they are there, and what effects they have on other plants, animals and people. I create maps of tree canopy cover and, by comparing these with publicly available census data, I investigate how this interacts with the socio-demographic aspects in different neighbourhoods.
Maps are very powerful. It is really cool to create a map that allows people to visualise and understand data. For example, I made a very simple interactive map that shows tree canopy cover and surface temperature in Chicago. Looking at this map, it's so obvious that these factors are related to each other. The map allows the public to clearly see this, as areas of low tree density correspond to higher surface temperatures. Once they understand this, people can then appreciate how simple acts, such as planting trees, can make tangible improvements in their environment.
I always liked being outdoors when I was younger. My friends and I would ride our bikes through the forest and play in the rivers, canoeing and catching crayfish. I went to university to study biochemistry but, by the time I finished, I knew I didn't want to be a chemist. After graduating, I joined the Peace Corps where I worked in natural resource management and agriculture. I loved this work and decided I wanted a career working in natural systems, so I returned to university to get a degree in ecology, then landed a job at Morton Arboretum.
I've taught myself GIS over the years, as and when I have needed to learn new skills, which has involved a lot of googling and watching YouTube videos. It has been very fulfilling to teach myself, and I love doing it.
I love being outside. When I'm not working, I enjoy canoeing with my family and gardening. I have a huge vegetable and flower garden. I think tomatoes are my favourite plant to grow. You can't say no to good tomatoes, though our garlic crop has also been amazing the last few years.
Lindsay's top tips
1. Follow your interests. Find the spark that makes you want to learn more.
2. Don't feel like you need to rush into your career or your future. Take your time to make decisions.

Matthew Santagata
Role: Regional Planning Manager
Organisation: Openlands (Chicago, Illinois)
As the regional planning manager for Openlands, I work in the fields of policy, conservation and urban planning to increase the City of Chicago's climate change resiliency and expand equitable access to nature. This involves taking a holistic approach when thinking about the city's relationship with the environment across social boundaries. For example, a watershed will cover an area that includes different administrative districts.
I use GIS to understand the relationship between people, the physical environment and the social environment. For example, I have been using satellite data of ground surface temperatures to understand the effects of tree canopy cover, and to investigate the health consequences that are commonly suffered in lower income neighbourhoods due to a lack of trees. GIS is a very powerful tool and fun to use – I also create story maps that take complex data and narratives and express them in a way that's easy for the public to understand.
I had a huge interest in nature when I was younger. I enjoyed being outside doing sports and activities, such as running and rock climbing – anything that allowed me to interact with the natural world.
I was interested in a lot of different subjects at school, especially English and math. I studied political science at university but didn't know what I wanted to do after I graduated. It's OK to not know what you want to do, as you will continually learn and figure things out along the way.
When I met an urban planner, I realised this field checked so many boxes for what I wanted from a career, so I returned to university to do a master's in urban planning. I did an internship with the City of Chicago's Office of the Mayor, a department that, like me, was concerned with environmental issues. During my internship, I worked on urban planning topics involving the city's riverfront, parks and waterways.
I love the fact that every day at my job involves something new. GIS is reliant on the data that's fed into it, which comes from lots of different sources. This means I get to work with many different people, such as biologists, epidemiologists, farmers and engineers. I enjoy learning about the world around me and being exposed to new people with new ideas.
My interest in nature has stayed with me and influences my current work using GIS to address environmental issues. When not working, I like being outside – gardening, skateboarding or scuba diving. I'm also a big Dungeons and Dragons nerd, and I use GIS to create fantasy maps for the campaigns we do!
Matthew's top tips
1. GIS can be applied in so many fields in so many ways, so any of your interests could be combined with GIS.
2. Don't be discouraged when things don't seem to go your way. You won't always know everything but let this fuel your interests rather than demotivate you.
Role: Conservation Scientist
Organisation: Chicago Botanic Garden (Glencoe, Illinois)
My role as a conservation scientist involves a variety of tasks. I conduct research to inform conservation efforts to protect the biodiversity of plant and animal species, and I help protect nature, both at the Chicago Botanic Garden and in other places around the world. I am involved with science outreach and engagement activities, communicating the results of my research to the public and organising activities to encourage people to talk about the importance of biodiversity and conserving natural areas. I also work with students who are investigating environmental issues. I help them formulate their research questions, develop hypotheses and determine appropriate methods to use, then I support them as they conduct their own research.
I love my job as I really enjoy collaborating with other people. I like helping students and contributing to their discoveries, and I enjoy working with other researchers, both here at the Botanic Garden and in other organisations. It's fun to explore how we can tackle questions from new angles and resolve environmental issues in creative ways. I also love the fact that the Botanic Gardens are a wonderful environment to work in, and I enjoy walking in the gardens during my lunch break.
I'm currently working on an exciting project using community science observations to investigate biodiversity across Chicago. We're taking observations of plant and animal species from iNaturalist and using GIS to create maps of species diversity. We want to understand questions such as: What is shaping this diversity? How does species diversity vary within and between neighbourhoods? How does it vary with human population density or distance to the lake? GIS is useful in this project as it allows us to visualise the data and explore what factors explain the differences we observe.
I studied environmental geography at university, where I learned about soil science, water science, plant identification and GIS. Some years later, I returned to university to do a PhD, during which I investigated wetlands. I was trying to understand why different wetlands respond to conservation interventions in different ways. I used GIS a lot for my PhD research to map wetlands and how they were changing through time.
Having GIS skills helped me find a job as most environmental science and conservation roles require knowledge of GIS. After my undergraduate degree, I spent several years working for the Nature Conservancy and other non-profit organisations that are protecting natural areas and tackling conservation issues.
When I was younger, I loved reading, drawing and painting. As I got older, I became interested in nature and enjoyed going on hikes and travelling. These days, I do a lot of hiking and biking in my spare time. I'm relatively new to Chicago so have been having fun exploring the city and visiting different neighbourhoods and parks. Chicago is a great place to live as there is always lots going on.
Sophie's top tips
1. Networking is a great way to connect with people working in the fields you are interested in. Ask them what their role involves, how they got there, and what the highs and lows of the job are.
2. Look for opportunities to learn and apply your skills to different questions.

Todd Schuble
Role: Director of GIS
Organisation: Bureau of Technology for Cook County Government (Chicago, Illinois)
As Director of GIS in the Bureau of Technology, I provide GIS services for the departments of the Cook County Government. My department is responsible for data curation and distribution. We distribute GIS software to the agencies that require it, create maps for different government departments and train members of other departments in how to process data using GIS.
Everyone needs a map for something, at some point. I don't think there's a department in Cook County that's not touched by GIS. For example, we have created maps for the County Clerk, who handles local elections along with parcel divisions, and the County Assessor, who assesses new and existing properties. In both cases, we displayed data visually using maps and distributed them to the public and interested parties. When the most recent census data was released, we created a website analysing how demographics in Cook County had changed over time. We filtered the data from the census and made them easily understandable to the public by displaying them in visual ways, as maps.
GIS is exciting because spatial analysis can serve so many facets of society. One day I may be mapping new precinct boundaries, the next I might find myself helping probation officers find the most efficient route through Chicago to visit their parolees, and the day after, I could be collating aerial photography of the county.
When I was younger, I enjoyed playing video games and softball with my friends, and I was always curious about how the world worked. At school, I gravitated towards the social sciences. I was interested in geography, sociology, history, psychology and political science. I wanted to make maps, so I studied geography in college, majoring in urban-economic geography and GIS.
Studying GIS in the early 90s was an interesting time, as cartography was beginning to shift from mapping with protractors and coloured pencils to mapping with computers. I was lucky to be learning during this transition, just as data was beginning to become widely available in digital form, which is crucial for GIS and digital mapping.
After completing a master's degree, I got a job as a researcher at the University of Chicago. During my 17 years there, I had numerous roles, including lecturer, computational scientist and GIS manager. Although I was working in academia, these positions allowed me to keep one foot in the real world and apply my skills to real-world issues. I often worked as a consultant for projects outside the university – I helped Chicago public schools analyse population demographics in school districts and did political consulting by analysing election data.
Local governments are very good at collecting data, but often don't have the resources to analyse them. Starting my job at Cook County Government was a researcher's dream – there were hordes of unanalysed data for me to work with. It was like finding a cavern filled with treasure! I love my job because I'm never bored. There is always a challenge to solve or something interesting to investigate.
Geographers have a unique perspective on the world. At school, we are taught to communicate quantitatively or in written form, but maps allow us to communicate aesthetically. With a map, we can display data in a way that can be easily understood by the public. It's satisfying to communicate with people in a way that leads to positive changes. For example, maps can provide evidence to show government officials where policy changes will have the greatest impacts.
Todd's top tips
1. Employers want to hire people who are excited and passionate about what they do. In a job interview, they want to see you light up when you talk about your interests.
2. You will undoubtedly hit bumps or brick walls as you travel along the road of your life. But it is important to keep going.
Are you interested in a career in GIS?
As the GIS experts featured in this article demonstrate, there is a wealth of career opportunities available in the field of GIS that can be reached by a variety of different pathways. For more information about the range of jobs that use GIS, visit ESRI: www.esri.com/en-us/what-is-gis/careers
Pathway from school to GIS

• Ask you teacher if you can learn about GIS in class!
• As GIS involves using computers to analyse and display spatial data, take subjects at school that will give you a foundation in these areas. "Geography will teach you how to think spatially," says Carmen. "It teaches you to understand the world around you." Take computing classes to learn programming skills, and study statistics to help you understand data.
• At university, GIS is usually taught within geography programmes. You could, therefore, study a geography degree to pursue a career in GIS. "Geography is really cool!" says Erika. "In school, geography is often just memorising countries and mountain ranges. But in college, geography is a radical discipline all about understanding why things happen."
• However, as GIS is applied in so many different fields, most of the GIS experts featured here did not study geography. So, take GIS courses while studying whatever interests you. "It's a good idea to take an introductory GIS class alongside whatever you are majoring in," says Lindsay. "Even basic GIS skills will open doors for you."
• "Combine your studies in GIS with another subject," says Todd. "This will make your skills more applicable and will make you more valuable as a job candidate. For example, if you combine GIS with business marketing, you will have a very powerful toolkit to enter the world of work. Or, if you are interested in addressing health issues, you could combine GIS with medical science, epidemiology or public policy."
• Some universities offer postgraduate degrees specifically in GIS.
Why are GIS skills important?
• "Employers recognise GIS skills as being very valuable," says Elsa. "GIS is multi-functional so you can apply these skills in a huge range of jobs. I use GIS to answer environmental questions, but archaeologists use it to map excavation sites, engineers use it to reconstruct water systems under cities, the military use it to map defence strategies…"
• "GIS can offer a new perspective on view the world," says Todd. "It allows you to link different information together and make connections." For example, he cites the remarkable spatial similarity observed when overlaying a map of pollution with a map of cancer incidences. "Is the pollution causing cancer?" Further health research would need to be done to determine if this is the case, but GIS can spark these inquiries.
• "No matter what you use GIS for, it's a transformational tool," says Matthew. "You can use it to improve your understanding of the world around you, then you can use it to make changes to the world. Whether you use GIS for urban planning or architecture, social work or policymaking, you can shape your career with GIS to your own interests."
• "GIS is a powerful communication tool," says Sophie. For example, using GIS to compare maps of past and present forest cover is an effective method of highlighting global deforestation to the public.
How to get started with GIS
• QGIS (www.qgis.org) is a free open-source GIS software, ESRI (www.esri.com) is a leading GIS provider that offers free access for students, and GIS analysis can be performed with R programming (www.r-project.org). Download a GIS platform and start exploring how to analyse and display data. "Once you know how to work in one GIS platform, you can work in any," says Lindsay.
• Explore the wealth of resources available online to help you learn GIS skills. YouTube is a great place to find tutorials that will walk you through the process of using GIS.
• "Think about how GIS could be applied to your own interests," Karen advises. For example, Matthew uses GIS to create fantasy maps for his Dungeons and Dragons campaigns, while his friends use GIS to locate clay in riverbeds for making pottery. How could your hobbies benefit from GIS?
• Find publicly available data on topics that interest you and analyse them with GIS software. "It can be hard to have the discipline to learn something new unless you have a tangible outcome that you want to achieve," says Lindsay. "Find opportunities to apply GIS skills to answer real-world questions," suggests Sophie.
• "You can do GIS with just pencil and paper," says Carmen. She suggests walking around your community and mapping your neighbourhood. What features are present, and how do these relate to each other and to the landscape?
• Think about where and when you interact with GIS in your daily life. "If you use Google maps on your phone, then you are using GIS, even if you don't realise it," says Todd. "Using digital maps to search for your nearest shop or pizzeria is GIS. Take an interest in this and develop your understanding of space."
• Embrace all aspects of GIS. "There is a very creative side to GIS," says Matthew. "Some of the best GIS products border on art." If you are artistic, focus on how you can bring this talent to GIS.
Do you have a question for the team?
Write it in the comments box below and the team will get back to you. (Remember, researchers are very busy people, so you may have to wait a few days.)